Total Health with DialCare – Doctor visits from the comfort of your home! From $29.95 for the whole family.
Virtual visits with a licensed physician
Prescription medication refills
Telephone or online consultation
No need to leave your home
Medical services included:
TELEMEDICINE
PRESCRIPTIONS
LABS
DENTAL
HEARING
VISION
IMAGING
LASIK VISION CORRECTION
NURSE ACCESS LINE
CHIROPRACTOR / HEALTH / FITNESS
DIABETIC CARE AND SUPPLIES
---
Telemedicine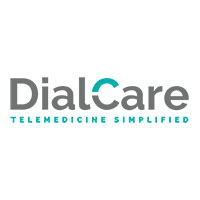 DialCare is a modern, easy-to-use telemedicine solution for non-emergency illnesses and general care. Members have direct access to state-licensed and fully credentialed physicians, via phone or video consultations, to receive treatment and advice for common ailments, including colds, the flu, rashes and more. Physicians are available 24 hours a day, 365 days a year, allowing members and their families convenient access to quality care from home, work or on the go. When medically appropriate, a DialCare physician may prescribe a short term, non-DEA controlled medication that they can pick up at the pharmacy of their choice.
Members can conveniently connect with a physician with no consult fee.
When to use DialCare:
For non-emergency medical issues and questions
During or after normal business hours, nights, weekends and holidays
If member lives a significant distance from a primary care physician
When a primary care physician is not available
When traveling and in need of non-urgent medical care or advice
What conditions can be treated?
Allergies
Fever
Respiratory infections
Asthma
Gout
Sinus infections
Bronchitis
Insect bites
Skin inflammations
Cold & flu
Sore throat
Digestive issues
Joint aches & pains
Sports injuries
Ear infections
Rashes
Urinary tract infections
And more!
---
Dental care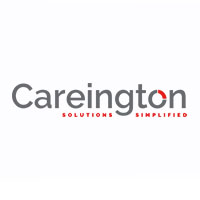 Careington has owned and managed dental networks for 30 years and has recently contracted with DenteMax, another quality dental network provider, to create a "combined" national discount dental network with significant presence. This combined network is known as the Maximum Care Discount Plus Network.
The Maximum Care Discount Plus Network creates one of the largest dental networks nationally with a focus on neighborhood dentists. The network combines the outstanding network management skills of two great organizations and results in discounts of 5% to 60% below the 80th percentile of Reasonable and Customary charges.
Members are able to take advantage of savings offered by leaders in the dental care industry.
| Procedure Description | Regular Cost * | Plan Cost** | $ Savings | % Savings |
| --- | --- | --- | --- | --- |
| Adult Cleaning | $126 | $53 | $73 | 58% |
| Child Cleaning | $89 | $40 | $49 | 55% |
| Routine Checkup | $73 | $27 | $46 | 63% |
| Four Bitewing X-rays | $85 | $35 | $50 | 59% |
| Composite (White) Filling | $201 | $87 | $114 | 57% |
| Crown (porcelain fused to noble metal) | $1,424 | $701 | $723 | 51% |
| Complete Upper Denture | $2,047 | $915 | $1,132 | 55% |
| Molar Root Canal | $1,382 | $647 | $735 | 53% |
| Extraction (single tooth) | $240 | $90 | $150 | 63% |
* Regular cost is based on the national average of the 80th percentile usual and customary rates as detailed in the 2015 FairHealth Report in the Los Angeles, Orlando, Chicago and New York City metropolitan statistical areas.
** These fees represent the average of the assigned Maximum Care (DN15) fees in the Los Angeles, Orlando, Chicago and New York City metropolitan statistical areas.
Prices subject to change.
---
Vision Care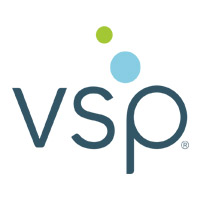 VSP Vision Savings Pass is a discount vision program that offers savings on eye care and eyewear. With the best choices in eyewear, VSP makes it easy to find the perfect frame. Members can choose from great brands like Anne Klein, bebe®, Calvin Klein, Flexon®, Lacoste, Nike, Nine West, and more.*
Members receive:
Access to discounts through a trusted, private-practice VSP doctor
One rate of $50 for eye exams**
15% savings on contact lens exams***
Special pricing on complete pairs of glasses and sunglasses
Unlimited use on materials throughout the year
Exclusive Member Extras and special offers
*Brands subject to change
**This cost is only available with the purchase of a complete pair of prescription glasses; otherwise you'll receive 20% off an eye exam only.
***Applies only to contact lens exam, not materials. You're responsible for 100% of the contact lens material cost.
This plan is not insurance.
Not available in WA.
---
LASIK vision correction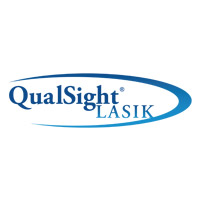 Serving you with Quality, Choice & Savings
Members will receive savings of 40% to 50% off the overall national average cost for Traditional LASIK surgery through QualSight or receive significant savings on newer procedures like Custom Bladeless (all laser) LASIK.
QualSight has more than 1,000 locations, so members can choose the provider and the LASIK procedure that meet their vision care needs.
QualSight is contracted with credentialed and experienced providers who have collectively performed over 7 million procedures.
The QualSight program is not an insured program.
Product not available in MT
---
Hearing Care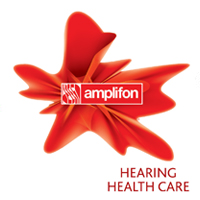 Save 40% on diagnostic services, including hearing exams, at over 3,800 provider locations nationwide.
Hearing aid low price guarantee: If you should find the same product at a lower price, bring us the local quote and we'll not only match it, we'll beat it by 5%!
2 years of free batteries (80 cells per hearing aid, per year)
---
24-hour nurse line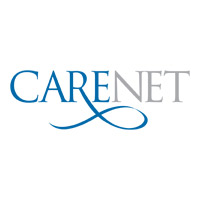 Carenet's Nurse Line is available 24/7 to assist with members' health concerns. Registered nurses are available to answer general questions, discuss symptoms and provide suggestions on how and when to seek professional treatment.
With nurse triage, members are directed to a facility close to them, saving time and money. Receiving advice from these registered nurses reduces costs, relieves stress and increases productivity.
Carenet's Nurse Line Services Include:
Symptom assessment and phone triage
Non-urgent care advice
Drug and medication information
Condition explanations
---
Diabetic care supplies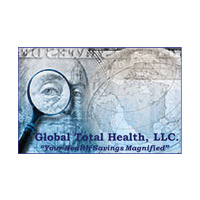 Global Total Health provides the highest quality diabetic supplies at vastly reduced prices disbursed through a highly sophisticated distribution channel. GTH is dedicated to offering the finest quality FDA-approved and CMS-approved medical products channeled through a highly efficient and effective delivery system. Additionally, GTH offers diabetes prevention/intervention by promoting healthy lifestyle changes to reduce and prevent diabetes.
GTH offers all-inclusive wholesale pricing to members with no shipping or handling fees, priority mailing on all products, the world's most advanced diabetic testing meter and much more.
Global Total Health Services Include:
Savings from 52% to 72% off the retail prices of diabetic testing supplies
A free talking meter that is simple, easy and accurate
Advocate Redi-Code Talking Glucose Meter – 69% off retail price
Advocate Redi-Code Test Strips – 56% off retail price
Advocate Lancet Device – 67% off retail price
Advocate Control Solution – 52% off retail price
Product Highlights:
Priority delivery with no shipping or handling costs or fees
Wholesale pricing to members that is 57% less than current costs for comparable products and strips
The world's most advanced diabetic testing meters
Bilingual audio functions in both English and Spanish in all meters
Meters with large screen display for greater ease of use for the visually impaired
Meters that allow alternate site testing, with small sample size, and no finger pricking
Meters that store up to 450 test results, downloadable to a computer in real time
---
Chiropractic and Alternative Medicine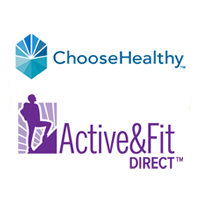 The ChooseHealthy® program provides members with access to a wide variety of specialty health and wellness services.
With this wellness program, members can:
Save 25% on services from specialty health care providers. The ChooseHealthy program's full musculoskeletal provider network features more than 80,000 participating providers nationwide.
Choose from more than 10,000 participating fitness centers with the Active&Fit Direct™ program for $25 a month (plus a $25 enrollment fee and applicable taxes). Once enrolled, members also have access to tools to help them get the most out of their fitness membership, such as tools that allow them to track exercise.
Save 5% to 55% on a variety of popular health and fitness products. Discounted member pricing can be viewed after registering and logging in. All orders offer free shipping and handling.
Please note that the ChooseHealthy program is not insurance. You should check any insurance benefits you have before using this discount program, as those benefits may result in lower costs to you than using this discount program. The ChooseHealthy program provides for discounts from specialty health care providers. You are obligated to pay for all services from those providers but will receive a discount from those participating providers for services included in the program. The ChooseHealthy program also includes the Active&Fit Direct program, which provides discounted access to fitness centers. The ChooseHealthy program does not make any payments directly to participating providers or to the Active&Fit Direct program. The ChooseHealthy program has no liability for providing or guaranteeing services and assumes no liability for the quality of services rendered. Discounts on products and services available through the ChooseHealthy program are subject to change; please consult the website for current availability.
The programs described above are provided by ChooseHealthy, Inc. and American Specialty Health Fitness, Inc., subsidiaries of American Specialty Health Incorporated (ASH). ChooseHealthy, Active&Fit and Active&Fit Direct are trademarks of ASH and used with permission herein. Other names and logos may be trademarks of their respective owners.
---
Prescription Medicine Discounts
Members will have access to savings between 15% to 60% off the retail price of generic drugs and 10% to 25% off the retail price of brand name drugs at over 68,000 participating pharmacies nationwide including Safeway, CVS, Duane Reade, Wal-Mart, Target, Walgreens, Rite Aid and many more.
Members have access to an interactive website that allows users to locate the nearest participating pharmacy and accurately check the current costs of drugs. Even if members have prescription benefits through a health insurance carrier, a comparison of costs between the two programs should be performed to determine the most savings.
By utilizing this powerful tool, members can make educated cost-saving decisions.
---
Lab Services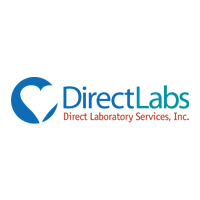 A simple blood test is necessary for the prevention or early detection of diseases. The earlier a problem is identified, the easier and more likely it is to be treated.
DirectLabs (DLS)is the leader in direct access laboratory testing.
DLS offers a wide variety of important health and wellness blood chemistry tests at discounted prices, saving members 10% to 80% off regular retail pricing at over 3,000 certified labs nationwide.*
Take charge of your health and wellness and order today! No doctor's visit required.
*Not available in HI, MD, NY, NJ, RI or MA
**ND, SD and VT offer Specialty Lab testing only
---
Weight loss program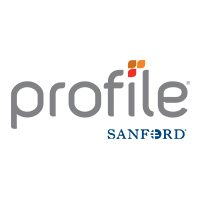 As a member, your dedicated personal coach helps you design an easy-to-follow weight loss plan based on your nutritional needs and activity levels. Your plan involves Profile meal replacement products, healthy grocery store foods, tracking tools and ongoing support from your personal coach.
A Profile Certified Coach guides you through your plan while focusing on nutrition, activity, and lifestyle. The ultimate goal is to create simple & effective changes that lead to sustainable results.
As a member, you receive a one year Profile membership for just $150. You'll also receive 20% off Profile products, $30 in Profile Cash to get you started and a free Smart Scale with Wi-Fi weight tracking.
---